Pippa Smith – CBO (Chief Barking Officer)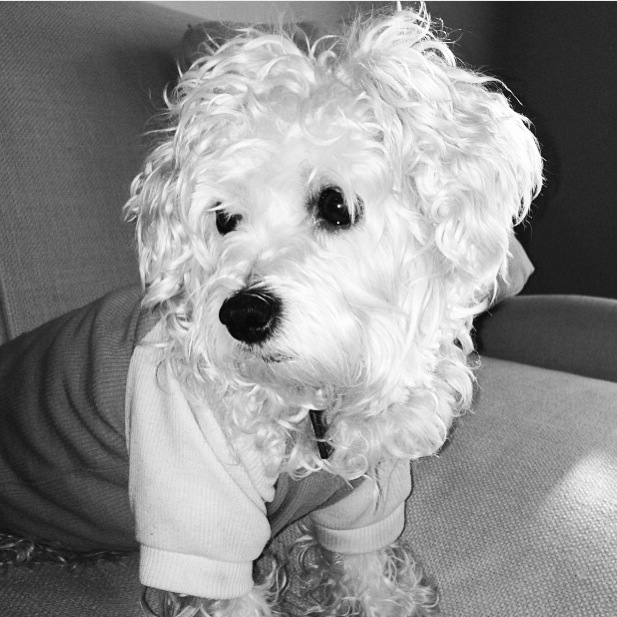 Pippa "Little Bubbas" Smith has served as Marketing Eye's CBO since the company's inception over nine years ago. Her expertise in napping, comforting cuddles and joyous barking have propelled the success of Marketing Eye and its clients. With help of her best friends, the humans in the office, Pippa has become a model "office doggy," providing a warm welcome to every visitor to Marketing Eye offices around the world.

Pippa Smith has fluffy white hair, which some may say includes "dirty spots," and has a love of lollies and beef jerky. Rain or shine, Pippa will be around to brighten your day and put a smile on your face.

Little Bubbas as she prefers to be called, has amazing intuition and if she likes you, that means you are typically a good person, who we must do business with. If she doesn't... well, as CBO, she has a decision on her paws.


#pippasmith or if you would prefer, join her 5,500 followers on Instagram @thereal_pippasmith


For more information on Pippa Smith and what she can do for your business; please Contact Us.




Quick links
Latest Blogs
LinkedIn has about half a billion users worldwide and the chances that your next client are scrolling through their feed right now is likely. The largest B2B social platform in the world has came out with more feature updates in…

Read more...

There are times in one's own life that stick out as defining moments that shape who we are, the same way a massive flood can change the Earth's landscape by carving it into pieces and destroying what was once there.…

Read more...