Justin Hackney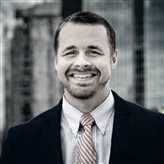 Justin Hackney is the Director of Business Development for the Marketing Eye Atlanta office. Before pursuing a career in sales, he served as a Military Police in the Army, doing one tour in Mosul, Iraq. After graduating from one of six senior military colleges at North Georgia University, he went on to lead sales and marketing initiatives for companies ranging from Fortune 100 to small tech startups.
Justin also sits on the Board of Directors for TAG Learning Society and the World Trade Center of Atlanta, he is the Director of Professional Development for the Association of Talent Development Atlanta, and he is an MBA candidate at the University of Georgia's Terry College of Business.
This email address is being protected from spambots. You need JavaScript enabled to view it.
for more information on how he can take your small business to new heights.
Quick links
Latest Blogs
Have you ever went into a sales pitch and started using old techniques to try and close the deal like the age-old SPIN selling tactic? I can remember growing up and watching all those old movies from the 80s that…

Read more...

While some of us grew up with a discernable talent, such as painting or singing, others simply had to navigate towards a possible strength and exploit it as a career. And by others, I mean me. There's a stark difference…

Read more...