Amber Perry - Marketing Executive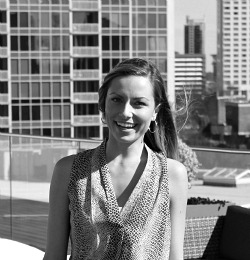 Amber is a vibrant young lady who came from a spirited military family where she experienced different cultures and from there her wanderlust grew.
She is a graduate of The University of Georgia where she studied advertising and marketing. This allowed her to take the menagerie of experiences and parlay them into a creative career with endless possibilities. Amber enjoys working at Marketing Eye and loves making a positive impact on her clients at Marketing Eye.
If you would like to speak with Amber about how Marketing Eye's services can benefit your business, please
contact us
.
Quick links
Latest Blogs
Have you completed your businesses marketing strategy for 2017/18? If you want to hit and execute your sales goals for the coming year then you might want to get onto it. If you have left it until now to write your…

Read more...

My flight was delayed from Atlanta to Los Angeles and it didn't matter. I was in high spirits, drinking sparkling mineral water in the Amercian Airlines Lounge and writing down my ideas of how I would now change the company's…

Read more...