Amber Perry - Marketing Executive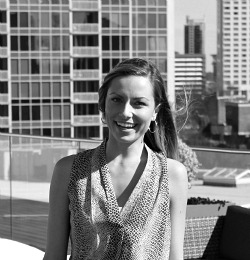 Amber is a vibrant young lady who came from a spirited military family where she experienced different cultures and from there her wanderlust grew.
She is a graduate of The University of Georgia where she studied advertising and marketing. This allowed her to take the menagerie of experiences and parlay them into a creative career with endless possibilities. Amber enjoys working at Marketing Eye and loves making a positive impact on her clients at Marketing Eye.
If you would like to speak with Amber about how Marketing Eye's services can benefit your business, please
contact us
.
Quick links
Latest Blogs
LinkedIn has about half a billion users worldwide and the chances that your next client are scrolling through their feed right now is likely. The largest B2B social platform in the world has came out with more feature updates in…

Read more...

There are times in one's own life that stick out as defining moments that shape who we are, the same way a massive flood can change the Earth's landscape by carving it into pieces and destroying what was once there.…

Read more...